Daughter of Godcast Season 4 Choice, Episode 138 Buffalo. Much better but just ain't recovered full spunkadelica, quite yet. Tried running today and puttered out. This might be a two week influenza.
promised myself no more spoilers here

on dog.movie or the Daughter of Godcast
spoilers galore at why.movie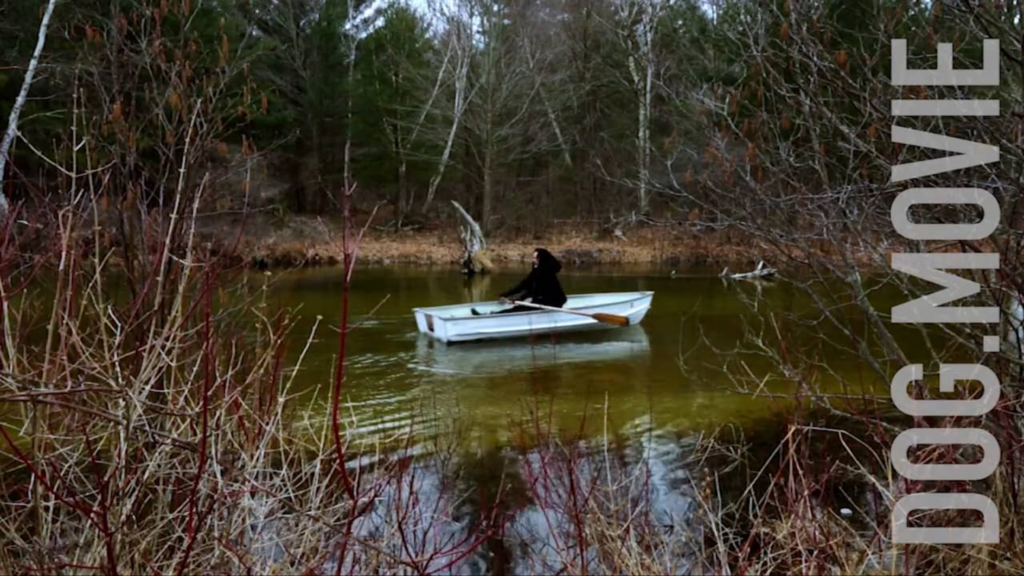 latest news in the glorious quest

eg been doing production for Joe's travels
explain? requires a bit of backstory
episode 135, Sparks, Joe is at the PPS and watches a box burn
no ordinary box, mediatronic and leaking divinity
w/ message for Joe, comes later with VFX
sends him searching, travelling
on foot, eventually via rowboat and maybe more
later we'll peak at the footage and request feedback

buffalo robe

after ACT III of DOG, Uncle Joe becomes Buffalo Joe. He throws away his magic rock and becomes a wandering bard.
He's in that incarnation at the PPS
that's why this beard, still
Melonie made Joe's awesome buffalo cloak out of synthetic tibetan sheep fur
I originally bought the fur to transform the Honda XR-650 enduro motorbike into a steam punk buffalo, copying the Guy on a Buffalo video
we didn't have enough wool blankets to cover everyone, so I had to sacrifice the sheep
turns out they don't make that awesome stuff anymore
out in the forest today wearing my faux fur, I felt sort of transformed

part of that's just spring in northern Michigan
and Sleeping Bear National Lakeshore

plus MAGIC

it's not a real buffalo robe, it's not a real sheep even. it's nasty petroleum synthetic fur
and yet, and yet...
being in character, in costume, walking in the world of Daughter of God - something changed
even after I got home, walking around the house in the cloak I could still feel magic, a sparkling cloud of magic around me
a shaman thing happened
Melonie and I talked on the phone about it after
nature - plants and animals are sacred
but so is everything else.
the sacred is ubiquitous
opening up to enlivenment, everything becomes alive
anyway, let's watch some video and get your feedback. How do Buffalo Joe's travels feel?
That's the Daughter of Godcast, episode 038, Buffalo. Another short episode because I'm running at low power, still neutralizing the latest variant of weaponized flu from the military pharmaceutical entertainment complex. The Facebook flu, I'm calling this one because I feel oddly compelled to look at FB, which is usually not my favorite thing to do. Influenza changes cognition, only a matter of time before viruses are engineered to change behavior. You know if top marketers could, they would. Not to worry, I'm gonna reverse engineer and recompile this bad boy and then we can infect the whole world with irrational joy just to be alive or create a yearning for the thunder of migrating buffalo herd 10k strong.