Daughter of Godcast 179 Producers
Episode 179, Producers, Daughter of Godcast and I'm Dan Kelly, Shri Fugi Spilt. Season 5, Climax. Quick episodes now, condensed and resplendent with inspiration and hilarity.
Graham Hancock provides some compelling evidence that human history goes way back. We've been modern humans for hundreds of thousands years, but our story only goes back a few thousand. How does that makes any sense?
We've been invited to tell all sorts of nonsensical stories about ourselves. We are each of us super creative, prolific in our daily production, yet economists and politicians want us to identify not as producers but as consumers. Even if you don't want to call yourself an artist, a musician, a writer and a filmmaker, no matter what you do on Earth, if you are alive, then you are creative, you are generative, you are a maker. For instance, you inhale oxygen and exhale carbon dioxide. Algae and plants do the opposite, generally. There's unlimited oxygen for us animals to breathe because we're in a relationship with plants. We're more like collaborators when it comes to respiration, our constant carbon dioxide production is essential to keep the wheels of life turning.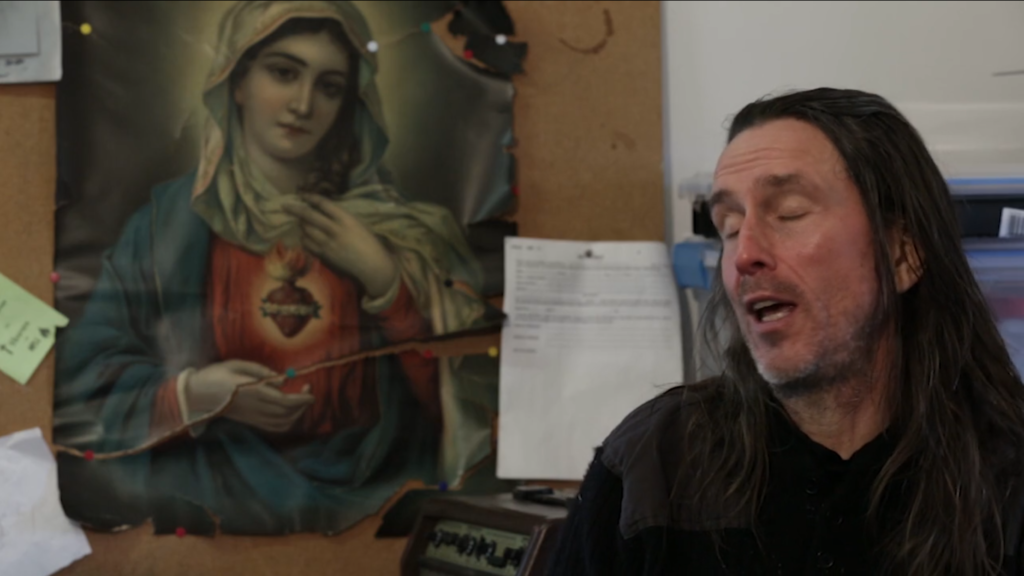 Yet even the simple act of breathing is becoming problematic, supposedly there's now too much carbon dioxide... and something's got to be done! But where did all the carbon dioxide come from? Not from respiration, but from the concept of consumption. The idea that we only take, we don't give. We've been encouraged to delete ourselves from the global life support system, to imagine that the Earth isn't us. That whacky story is all worn out, for me.
With every breath we take, we give back. But wait, that's not all! Can you think of another way we give back? A robust production that we all contribute to?
Poop of course. If we are breathing, it's likely we're going to poop and pee eventually.
But poop is toxic waste, right? It's not like plants like to eat poop! Oh wait, plants do like to eat poop - horse, cow, chicken manure, even bat guano are prized fertilizers for organic farms. Why not human poop?
Poop could change the world. Imagine that we kicked our addiction to convenience, convenience uber alles, and lost our fear of poop. Instead of flushing poop away, (and wasting water in the process), what if human poop could be brought back into the cycle of life? Humanure, human poop composted and fed to plants just like cow, horse chicken and bat shit. What if humans could be brought back into the cycle of life? We are animals after all.
Poop isn't illegal, but it might as well be. There seems to be an insidious effort by the powers that shouldn't be to advocate shame about our basic productive capacities. Even among the woke and enlightened, the beautiful people, the thought leaders and trend setters, poop is reviled. First, the most natural product of human existence, poop must be deleted from our experience immediately. Next on the agenda is the shame-ification of carbon dioxide, another natural production of humans. If we've got too much CO2, that's because we've deleted production from our identity. I trust this makes some sense. Anyway, here's some video of me composting poop, mine and my awesome friends who visit me. It's fun!
Daughter of Godcast Episode 179, Producers. In a not too distant episode, we'll tour some other unusual proofs of concept by yours truly and an elite cadre misfits, ne're do wells and long hairs. Meanwhile, I'm ignoring the narrative about carbon dioxide, how there's too much and we've got to make laws. How did the emissions get so high to begin with? Because lots of folks accepted the invitation to be convenience junkies, to deny their lovely and productive physicality. Not me! I'm all about my productivity, about being a wild animal, about giving and getting and giving again. I love going around and around, whirling with plants and algae and fungus. Wanna dance with us?