A podcast about movie making and the science fiction featurette, Daughter of God, with Director Shri Fugi Spilt, (Dan Kelly). Daughter of Godcast, Episode 061, Test. Dan talks with makeup artist Nicole Enger at Brew in Traverse City, Michigan about her experience listening to the Daughter of Godcast. A focus group of one, getting in the groove test screening in 2018.
There's no transcription for this episode yet, but here's a quick recap. I met Nicole Enger on the set of Thaw of the Dead in April of 2014 and when the cast and crew got back together in February of 2016 to watch the near final cut, I told her about my 6 month old podcast, the Daughter of Godcast. She started listening and amazingly, didn't stop. At Thaw's world premiere in Royal Oak, Michigan just last week (October 23, 2017), she told me she'd really gotten a lot out of the Daughter of Godcast.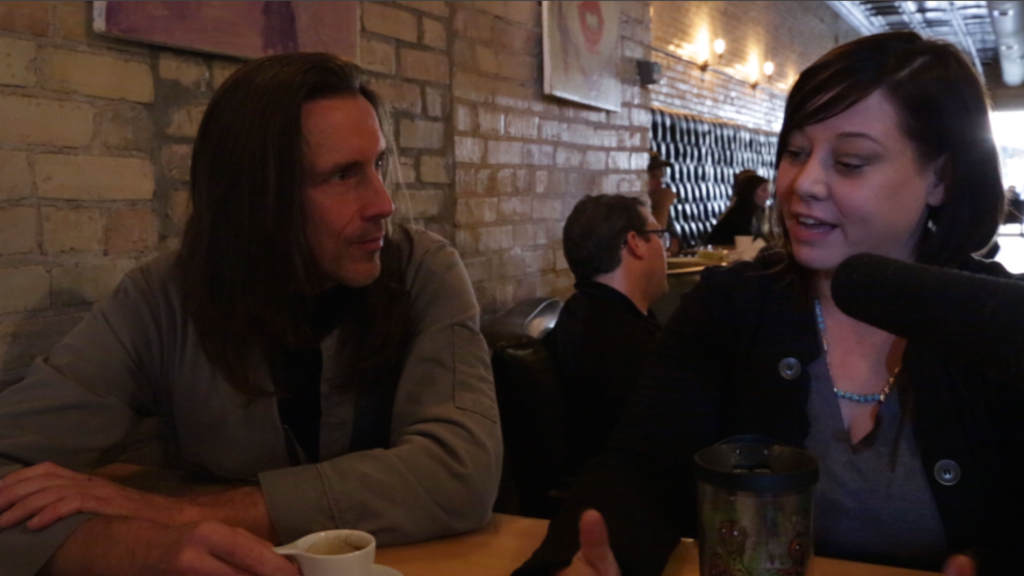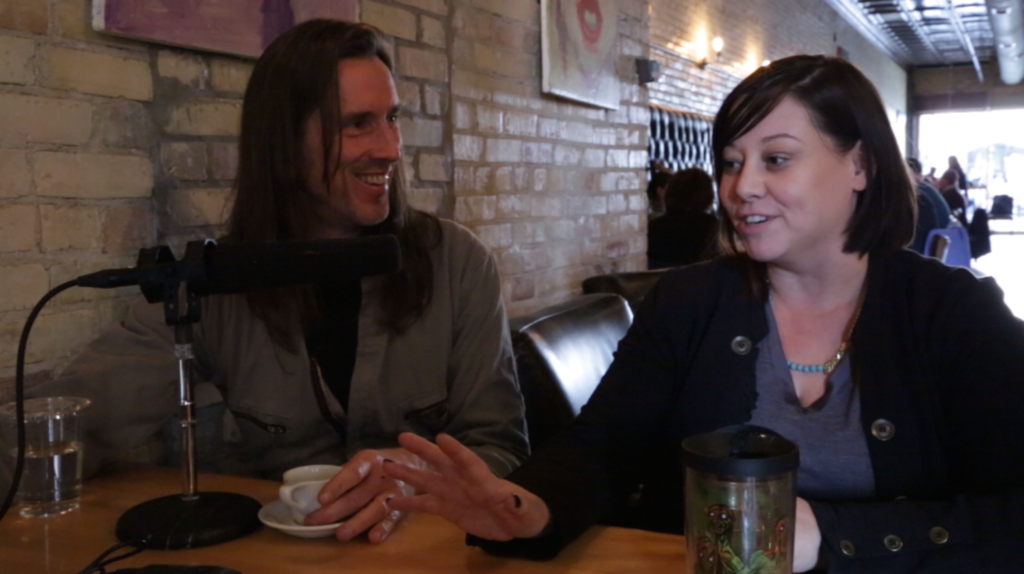 Nicole and I are new friends, so I thought she'd be able to offer a fresh perspective on the podcast. We ended up spending about 3 hours talking and gliding through some technical snags, 30 minutes of which are offered in this episode.
Talking with actual avid listeners provides clues about who is listening and why. This in turn supports the SEO upgrade underway which in turn supports the test screening starting in 2018. Nicole really surprised me with a few stories about secrets of the Daughter of Godcast even I didn't know about.