Sticker Guidelines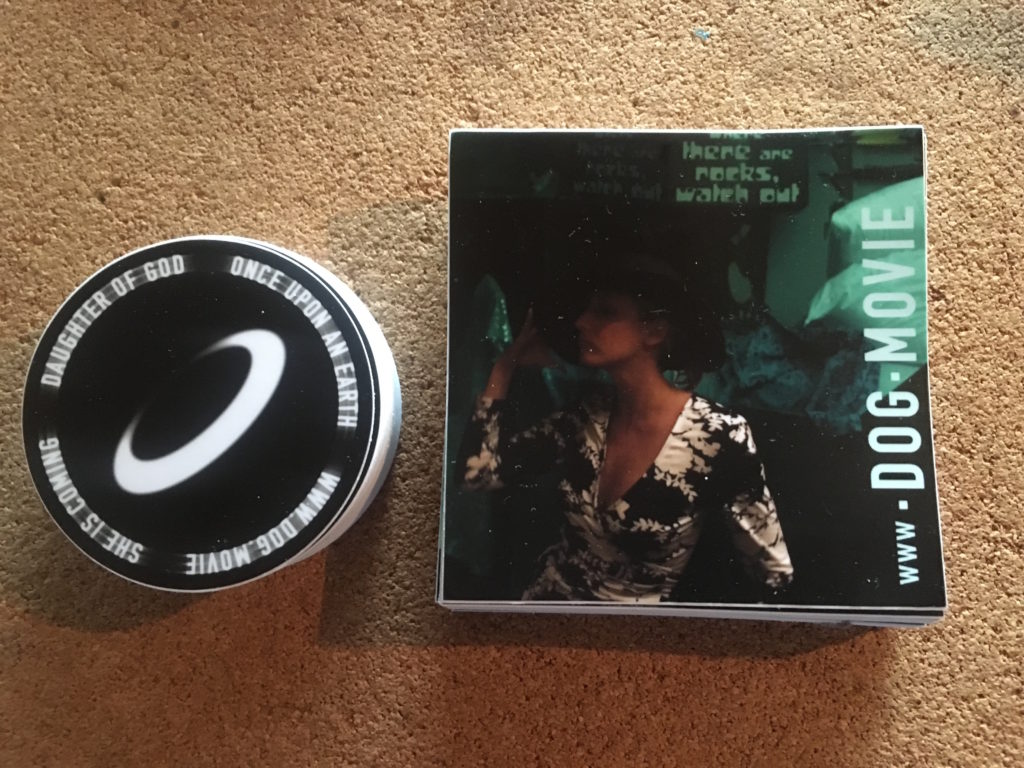 Stickers are free when you sign up to get email updates or donate at least $11 to any DOG fundraising effort. Within a few days you'll receive a request for your shipping address. Artist house, Inc. keeps your information secure. You can unsubscribe anytime and if you do, we delete your shipping address too.
For best results, remove dirt and dust before applying stickers. Please don't put stickers on living beings like trees, your dog or family member(s), likewise don't deploy on natural features like rocks. Keep them out the wilderness altogether. Stickers are intended for human artifacts only. Even though their constituent petroleum has been transubstantiated, the stickers still represent an environmental impact. An auspicious placement optimizes their persistence.  We learn to be easy on the Earth.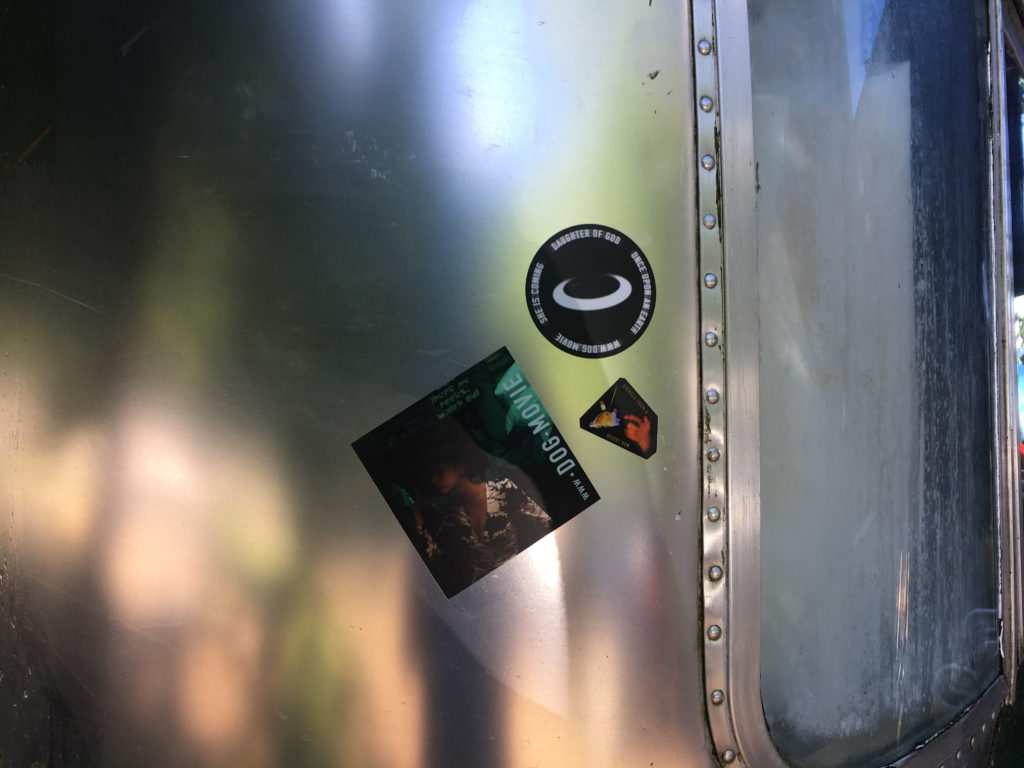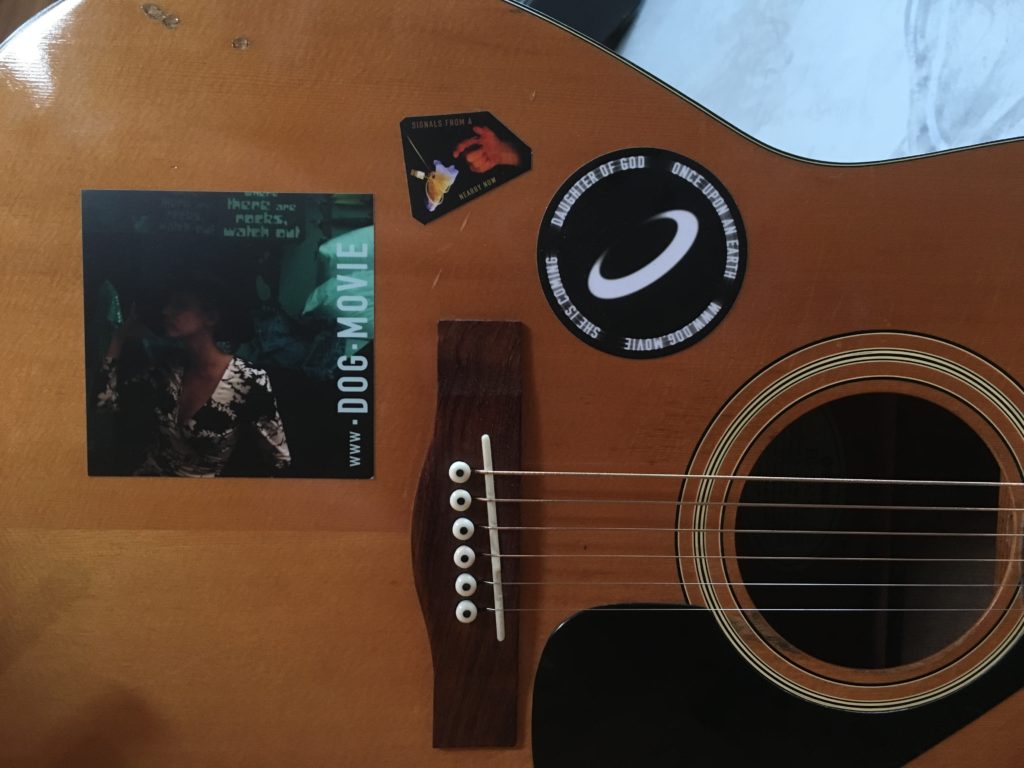 You might bless your car, guitar or a medicine jar with DOG stickers. Others might bless a random bus shelter or utility pole, for even the mundane whispers of divinity. True devotees might deploy DOG's transformative power during a public tour of the White House, Pentagon or at the corporate headquarters of Monsanto. Wherever you decide to bring her blessings, stay mindful and safe. Don't get arrested. 🙂
She is yin, yielding yet resilient, and like flowing water DOG eventually dissolves all resistance or finds an easier path. Be subtle and creative in your deployment... and send pictures! The@DOG.movie. Here is DOG's public key if encryption is desired.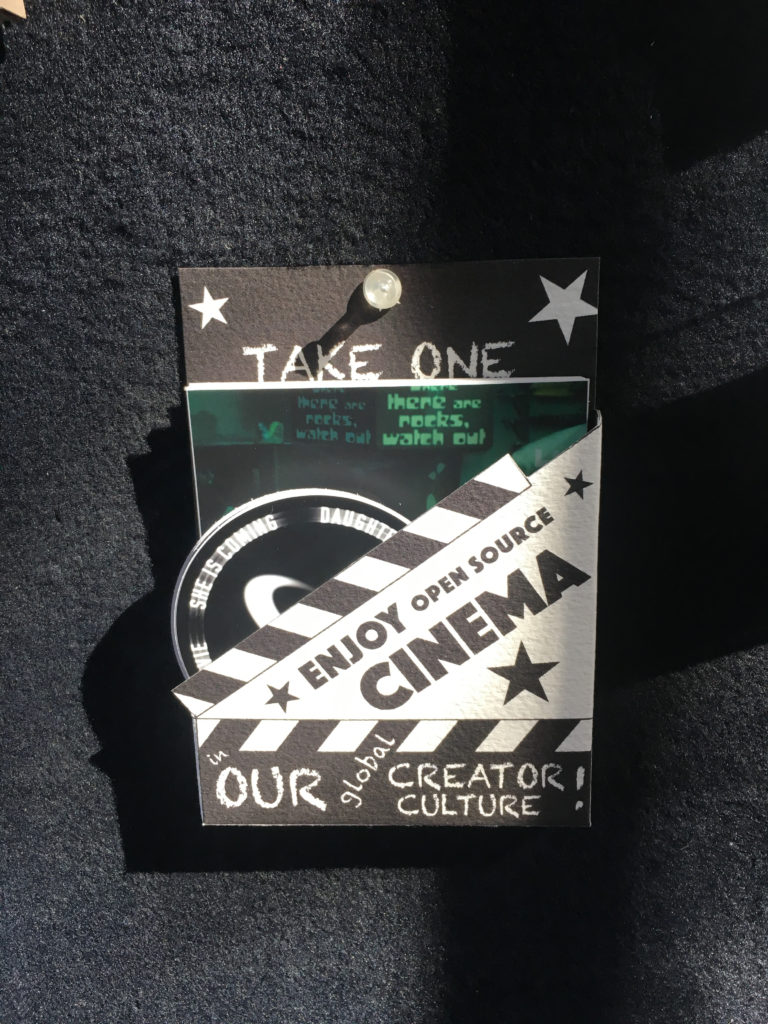 DOG sticker dispensers are deploying to food coops, coffee shops, micro breweries, trading posts, cafes, indy book stores, dance studios, maker spaces and other community gathering spots across the USA starting in late June 2017. If you'd like to host a dispenser, email [the @ DOG . movie].